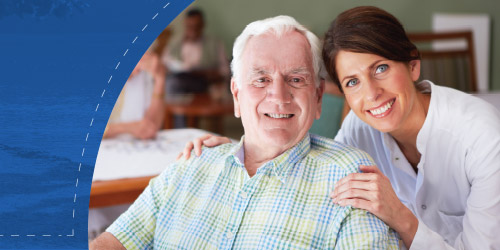 How to Become a 2nd Family Franchisee
How to Become a 2nd Family Home Care Franchisee

Franchise Steps
We want to give you a complete picture of the steps to become a 2nd Family franchise owner. It's important that there is a good fit between franchisor and franchisee to strengthen the 2nd Family brand and insure that franchisees have the greatest chance to create a growing, rewarding business.
This is what you can expect as you move through the process to become a 2nd Family franchise owner.
Step 1. First Call
The first call with 2nd Family will be a high-level discussion about you, your background and your business goals. It's an opportunity to not only answer any questions you may have, we can discuss the financial aspects of the franchise investment and determine whether the in-home care industry is the right business concept for you to invest in. If at the end of the call both parties are still interested, the potential franchise will be asked to fill out a candidate profile.
Step 2. Reviewing Your Qualifications and Motivations
During this more in-depth call we will discuss how a 2nd Family in-home care franchise can help you meet your goals for business ownership. It is also an opportunity to get to know one another better, to establish the beginning of a fruitful relationship.
Step 3. Overview of Business Concept Call
You will receive detailed information about our in-home care concept and the senior care industry as a whole. You'll get details about the day-to-day operations in a 2nd Family franchise as well as more information on the comprehensive support we provide.
This call may stretch over multiple calls and topics could include:
2nd Family's in-home care philosophy
Best practices for caregiver recruitment and retention
Marketing strategies for a in-home care franchise
How to find clients
Client and case management
Details on what support and training you can expect as a franchise owner
Step 4. Review of the FDD
The franchise disclosure document or FDD is a critical legal document to explain the ins and outs of buying a 2nd Family franchise as well as the protections afforded to you, as the franchisee. It will detail, franchisee obligations, information on territories, include financial statements and have information on required contracts. We'll walk you through the entire document and help you to make a much more informed business decision.
Step 5. Training, Marketing, and Operations Call
When you join the 2nd Family system, you will receive a number of tools to help you run their business effectively. That includes effective marketing as well as thorough operational support. Training is also important for you as you manage your staff, as you will need to ensure the caregivers, who make up a key piece of your business, receive the training they need to do their jobs well, and that their clients get the quality care they need and deserve.
Step 6. Validation
Buying a franchise is a big decision, and it often requires a significant commitment in terms of both time and capital. You'll want to speak with other franchisees and hear their experiences. We'll connect you to them so you can get all of the information you need from someone who's experienced exactly what it's like to run an in-home care franchise.
Step 7. Discovery Day
Visit the headquarters and meet with the owners/leadership team at 2nd Family.
Step 8. Approval
Assuming you have met all the financial as well as any background requirements, you will receive a franchise agreement and assigned territory and be officially welcomed into the 2nd Family fold. You'll sign the necessary documents and get to work on officially opening your in-home care franchise.
If this sounds like something you're interested in pursuing, and you want to learn more about how to open an in-home care business with 2nd Family, click here to request more information. Or you can contact us at 1-800-987-0191 to set up a meeting.