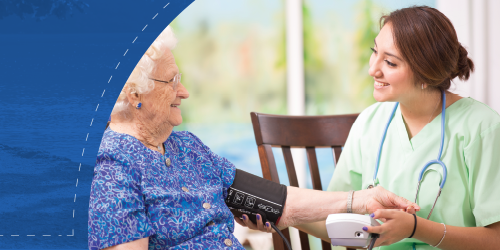 Frequently Asked Questions About 2nd Family Franchises
Questions: Open a Senior Care Business
---
What experience do I need to become a 2nd Family franchise owner?
We seek franchised owners who will be committed to being actively involved in daily business operations. Ideal in home care franchisee candidates should demonstrate experience in sales and marketing, as well as ability to manage staff and daily operations. Some prior healthcare or nursing experience is helpful, but it is not required. It will also be beneficial if a franchisee already has some established relationships within the community that will help create referral bases. Franchise owners must also demonstrate a commitment to our brand's high standards, including our "Grandma Rule": an ethical approach, and a genuine commitment to clients and their families.

What is provided as part of the 2nd Family home care franchise program?
First, you will be granted a protected territory in which to operate your senior care business. 2nd Family will then provide a pre-opening training program for franchisees at our corporate support center. It is estimated that this training will be at least five days, including both classroom and hands-on training. In addition to the training program outlined above, a franchisor representative will spend at least one day within the first few weeks at your local office providing additional on-site training. We will also present franchisees with a copy of our confidential operations manual to help run the business properly on a day-to-day basis.

How much will the 2nd Family program investment cost me?
The total investment necessary to begin operation of a 2nd Family start-up franchise is estimated to be between $84,020 and $139,539. This includes an initial franchise fee of $45,000. As with any new venture, it's important to have adequate capital to fund the initial business growth stages.

Is financing available?
No. We do not provide direct financing to franchisees, but we may refer to financing sources on a case by case basis.

Are there ongoing fees to pay?
We charge a royalty fee equal to 5% of gross sales. These fees allow us to fund our ongoing support services and the continued development of technology and marketing tools, training programs, and systems upgrades.

What is the term of the franchise agreement?
The initial term of your agreement is ten years, with two additional successor agreement options of five years each.

How do I get started?
If you're interested in learning more about how to open a senior care business with 2nd Family, click here to request more information. Or you can contact us at 1-800-987-0191 to discuss the possibility of setting up a meeting, speaking with our key management staff, and receiving our FDD (Franchise Disclosure Document) which contains all the important details you'll need to make an informed decision.