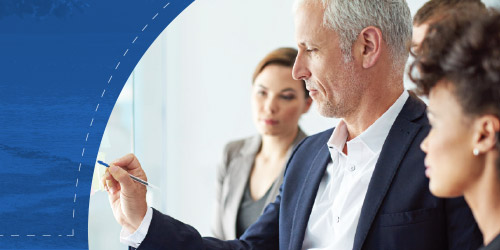 2nd Family Franchise Support
How Much Does a 2nd Family Franchise Cost?
There are many reasons why you might be looking at a 2nd Family home care franchise business opportunity: You want to take advantage of an increasingly popular business model or leverage the growth potential in an established brand to add to your portfolio. Here are a few things to consider as you evaluate the investment needed to take advantage of this home care franchise opportunity.
Getting Started:
The total investment necessary to begin operation of a 2nd Family start-up franchise is estimated to be between $84,020 and $141,539. This includes an initial franchise fee of $45,000.
Potential ROI:
To give you a better idea of what franchise royalties 2nd Family requires, as well as to learn more about franchisees past return on investment ask about our item 19 information.
Financing:
While 2nd Family doesn't offer any direct or indirect financing, we may be able to refer you to third party financing resources on a case-by-case basis.
We currently offer a 10% discount on the Initial Franchise Fee to veterans of the U.S. armed forces who have been honorably discharged from the military and who otherwise meet our requirements.
Here's a breakdown of your estimated initial franchise investment:
Type of Expenditure
Amount
Method of Payment
Initial Franchise Fee
$45,000
Lump sum payment in cash or available funds.
Your Training Expenses
$1,950 – $2,500
As required for transportation, lodging & meals
Rent deposits
$1,000 – $1,667
As required by landlord
Utilities Deposits
$200 – $500
As required by utility providers
Office Furniture, Fixtures, Equipment and Supplies
$1,000- $3,135
As required by supplier
Signage
$600 – $2,500
As incurred
Licenses and Permits
$500 – $3,000
As required by government agencies
Computer Systems
$3,500 – $7,237
As required by suppliers
Initial Inventory to Begin Operating
$2,270 – $3,000
As required by suppliers
Professional Fees
$1,000 – $3,000
As required by providers
Grand Opening Advertising
$10,000- $20,000
As required by supplier
Insurance
$3,000 – $10,000 (annually)
As required by insurer
Operating Expenses / Additional Funds – 3 months
$14,000 – $40,000
As incurred
TOTAL
$84,020 to $141,539
Thank you for your interest in 2nd Family. If you would like to learn more about how to open a 2nd Family in-home care business, click here to request more information or you can contact us at 1-800-987-0191.