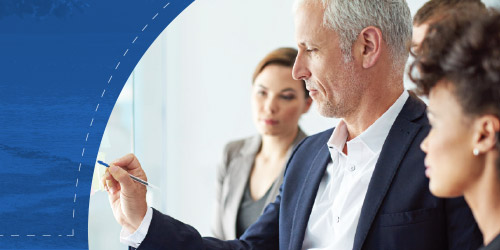 About 2nd Family Home Care and Support Services
Adopting the 2nd Family Mission

in Your Own Senior Care Franchise
Born out of our own experience with trying to find quality in-home care for our loved one, 2nd Family is a senior home care franchise designed to be different from the rest.
It all starts with our "Grandma Rule." If we wouldn't trust caregivers to care for our own grandmother, we won't send them to our clients' homes.

The 2nd Family In Home Care Founding Story
The 2nd Family business officially started in 2012 when founders Chad Tracey and Josh Markland contracted with their first client. But the beginning of story goes back a little further as these two cousins, along with other family members, were searching for the proper care for their aging grandmother. At the time, they knew it was one of the most important decisions they would ever have to make.
Through the tedious and frustrating process of finding appropriate options for their grandmother, Chad and Josh quickly realized that the quality of care that was available did not meet the family's hopes and expectations. It was at this point that they felt someone had to fill the void between the level of care available in the marketplace and their expectations. Chad and Josh decided to take on this challenge themselves.
Today, after developing and refining their vision of in home care and a support services business model, they have shown that consistently providing the highest level of care is possible, and that making a positive difference in people's lives is truly rewarding.
The Difference is in the Details.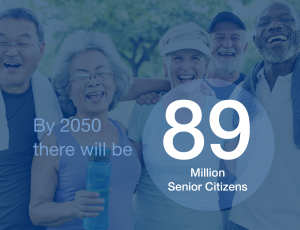 The 2nd Family commitment to quality care starts with the hiring process. The 2nd Family screening process identifies only caregivers who personally care and have the ability to build relationships with their clients. The home office based in Eldersburg, MD is completely staffed with certified nursing assistants who are compassionate, selfless, and have a strong desire to assist those in need. Franchise owners can leverage this hiring process model when building their local business.
Administratively and technologically, they also have laid the groundwork for a streamlined, organized business model. At 2nd Family advanced technology is utilized to track care plans, scheduling, billing, payroll, and all communications between professionally trained staff and the clientele. 2nd Family provides unmatched access and coordination of care with the utmost in comfort, confidence, and flexibility. These are all tools that are available to in home care franchise owners who join 2nd Family, to help them build an effective, meaningful business.
What else sets 2nd Family In Home Care apart?
For three consecutive years, 2nd Family has received the prestigious Best of Home Care Award from SeniorAdvisor.com – an exclusive recognition, honoring only the top 1% of senior care providers nationwide.
The story continues with 2nd Family as they are now offering select individuals the chance to join their family and become a reliable resource and respected senior care franchise business in their own communities.
Our Grandma Rule!
If we wouldn't trust a caregiver to care for our grandmother,
we won't send them to our clients' homes.
There are growing needs in the senior care market!
Learn More